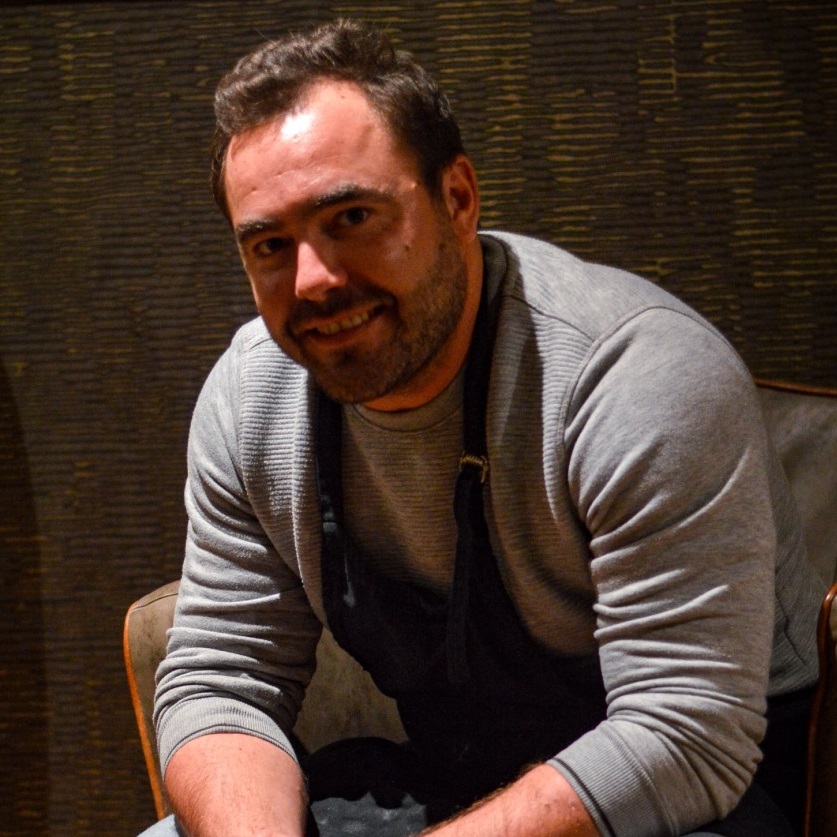 Safe values ​​that make you want to settle down for a night, a short stay, an event, a seminar.
Two brave young people who are passionate about their profession will also talk to you about wine, rum and "good living".
A place not to be missed, to remember; availability and reliability are the motto of La Ferme Blanche, like yesterday and like tomorrow.
Open from Monday evening to Sunday noon, Reservation recommended. Privatization of the room possible for seminars, receptions, family celebrations, banquets …
Menu of the day
29,60 € (Starter / Main course or Main course / Dessert)
40 € (Starter / Main course / Dessert)
50 € (Starter / Main course / Cheese plate / Dessert)
La Carte
The dishes on the menu are subject to change according to market and seasonal products.
Starter (€11.50):
Potato gnocchi with truffles and Marin's sausage
Octopus tentacle with garlic, candied sweet potato
Risotto with squid ink, squid, aioli, served with pesto and arugula
Main course (€22.50):
Grilled turbo fillet with asparagus, zucchini, candied fennel, anise Hollandaise sauce
Duck fillet, revered rice, red pepper, raspberry and pepper condiments
Harissa-crusted lamb, chickpea variation
Dessert (11.50 €):
Strawberry and rhubarb pavlova
Almond, raspberry and apricot crunch
Fine tart with frosted lemon, strawberry and basil
Cheese plate
We are proud to be members of the Tables & Toques association

To promote gastronomy in the Hauts de France region!
Tasting Menu
5 courses : 2 starters / main course / pre-dessert / dessert 65€ excluding drinks, 80 € with food and wine match.
On booking, minimum 2 persons.
The flavors of the moment