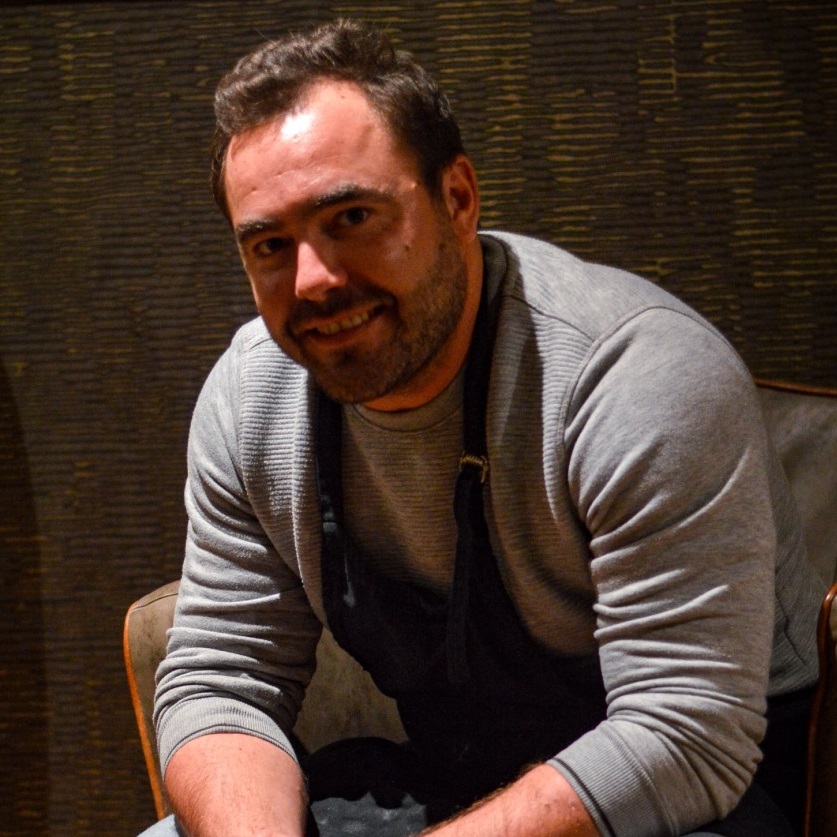 Safe values ​​that make you want to settle down for a night, a short stay, an event, a seminar.
Two brave young people who are passionate about their profession will also talk to you about wine, rum and "good living".
A place not to be missed, to remember; availability and reliability are the motto of La Ferme Blanche, like yesterday and like tomorrow.
Open from Monday evening to Sunday noon, Reservation recommended. Privatization of the room possible for seminars, receptions, family celebrations, banquets …
Menu of the day
29,60 € (Starter / Main course or Main course / Dessert)
40 € (Starter / Main course / Dessert)
50 € (Starter / Main course / Cheese plate / Dessert)
La Carte
The dishes on the menu are subject to change according to market and seasonal products.
Starter (€11.50):
Ravioli with porcini mushrooms, truffle sauce and sea sausage
Candied pork belly, bullion bean hummus
Poached egg, smoked raclette cream, parmesan crumble
Main course (€22.50):
Roasted sea bream, mashed potatoes
Pork pluma, paella-style risotto
Wellington beef in a crust, mushrooms and foie gras (+6€)
Dessert (11.50 €):
Breton shortbread, salted butter caramel, garden walnut mascapone emulsion
Pear poached in red wine, namelaka with white chocolate and hibiscus
Chocolate namelaka
Cheese plate
We are proud to be members of the Tables & Toques association

To promote gastronomy in the Hauts de France region!
Tasting Menu
5 courses : 55€ excluding drinks, 70 € with food and wine match.
On booking, minimum 2 persons.
The flavors of the moment